How it all started!
The original Polish Boutique was opened 15 years ago in Mobile, Alabama by Amber Rae Forbes Saltz and Mandy Blankenship. Their sister, Ashley Knox is the co-owner of Polish Boutique VB, the first sister store. When Co-owners Ashley & Sarah Winstead met 10 years ago, they began dreaming of bringing Polish to Virginia Beach and in September 2022 their dreams became a reality.  
Let's get to know Sarah and Ashley! 
Sarah Winstead
Hey ladies! I'm Sarah, AKA one half of Polish Boutique. Seeing this store come to life is a huge dream of mine! I have a long history within the retail industry, but my most recent resume builder is being Mom to my son and daughter - the toughest job in the world! I have always loved creating, encouraging, and creating a positive community among women - we all need each other! I really love Jesus too. But, before this starts sounding too much like a dating profile, I want you to know how excited I am to bring positivity, community, and beautiful clothes, to our little corner of Great Neck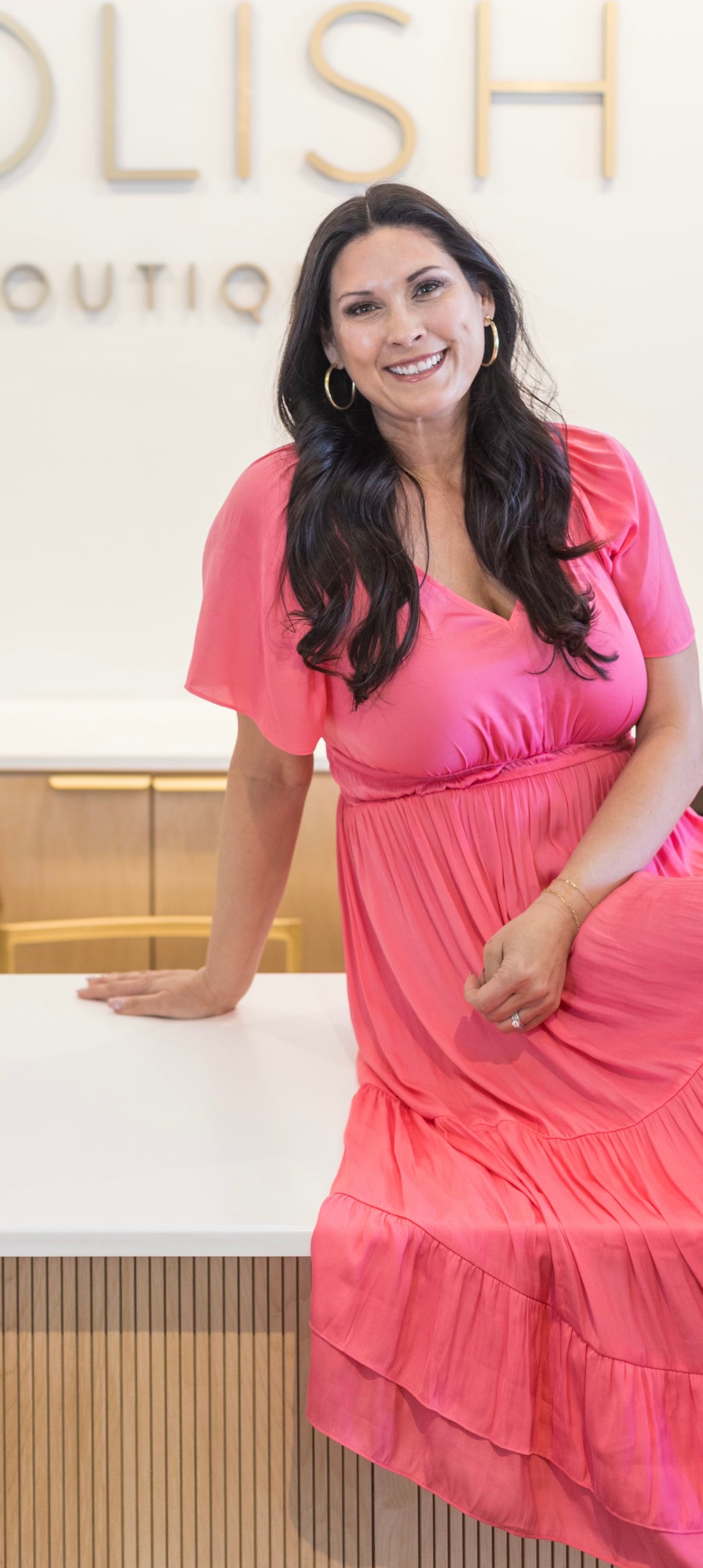 Ashley Knox
Hello Great Neck! I'm Ashley Knox – the other half of Polish Boutique VB. I'm an Alabama transplant by way of a WTKR-News internship and a cute surfer boy I met waiting tables at The Freemason Abbey! We got married and would you believe I've never actually caught a wave? (Too many Sharks!) We have two surfer kids now. To me, there is no better time spent than a day on a sunny beach watching my loves catch a party wave or going fast on a boat! I cannot wait to laugh in the shop with you and hear all about where you will take these beautiful clothes.
I couldn't be more honored and prouder to open the 1st "Sister Store" (literally) in the 757 - your perfect destination for classy and polished looks with a little bit of Southern flare!